DEAR FRIENDS OF THE LYRIC,
VOLUNTEER FOR THE FUN OF IT!!!
Here at the Lyric we offer a wonderful volunteer experience. We invite you to join us. It's
a great way to contribute to the creativity that lies at the heart of this organization and
your contribution will be so appreciated. In addition to working behind the bar, at front of
house or ushering plus more, you'll get to see the event you're volunteering for, for free!
It's fun and essential to our success. Please join us as a Lyric Volunteer. If interested
simply e-mail us with your contact information – Attention: Front of House Manager at
thelyrictheatre@gmail.com. Looking forward to sharing this exciting journey with you.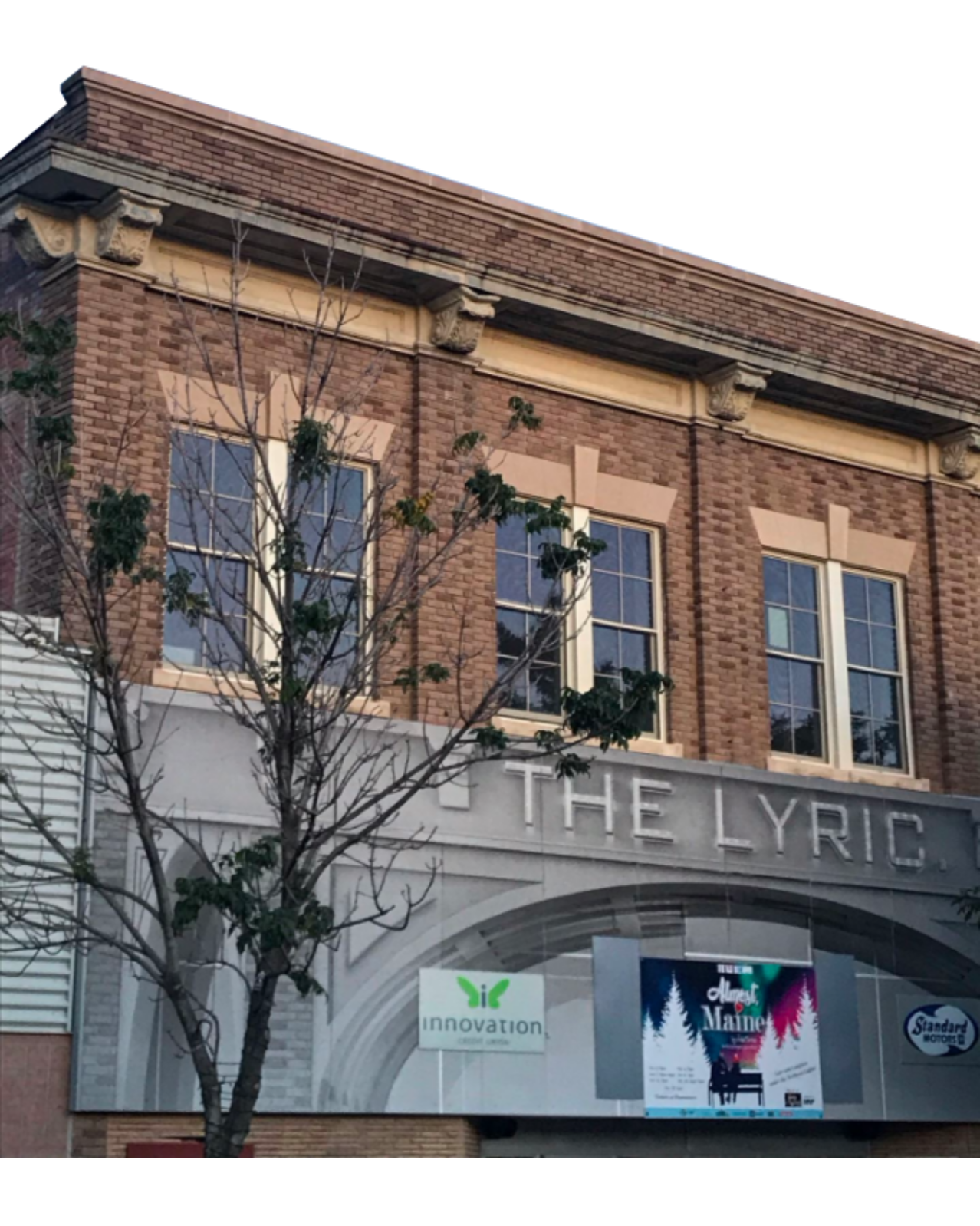 The Lyric Presents: Cont' Scrolling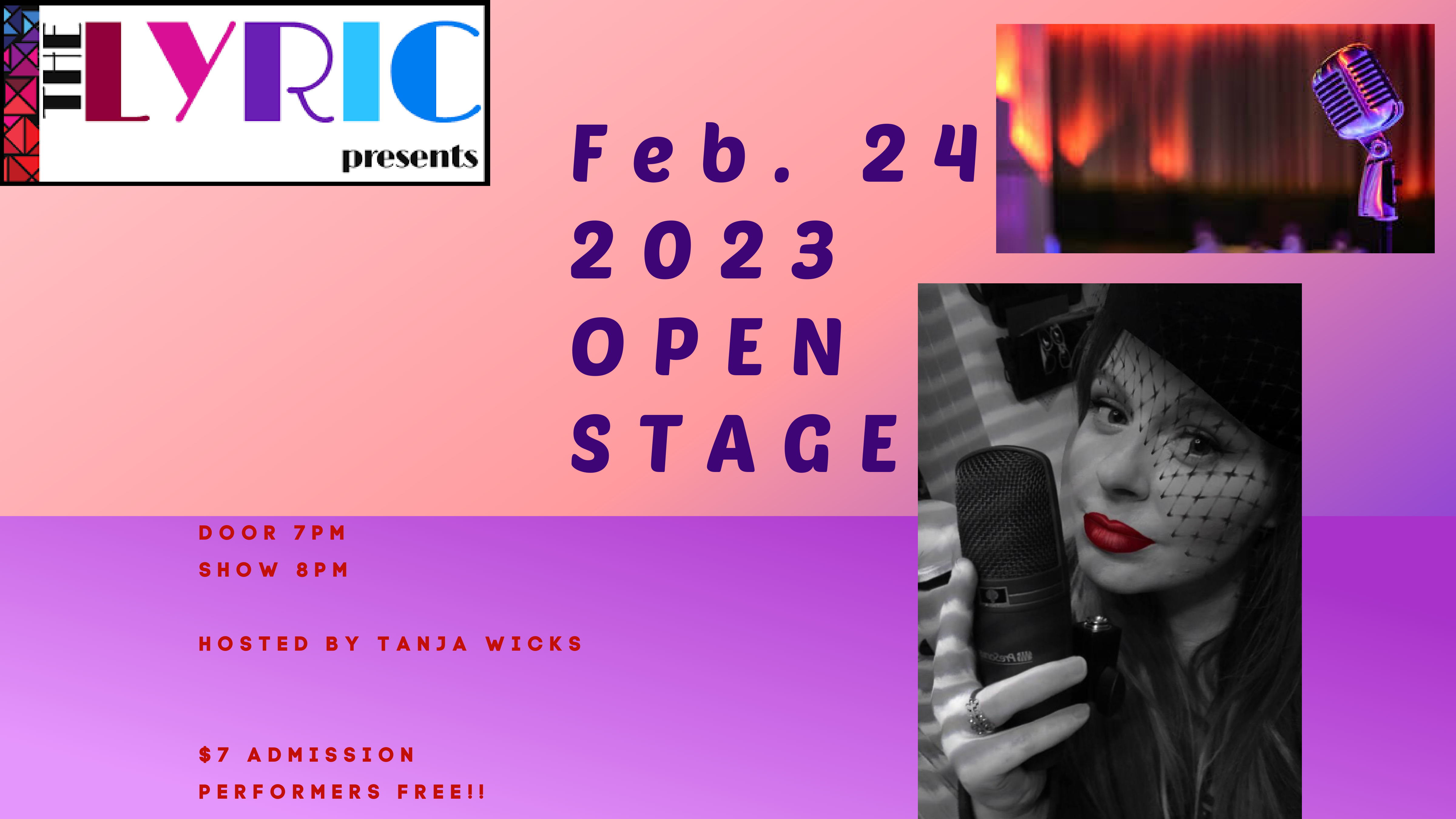 Open Stage Host Tanja Wicks
Doors 7pm Show 8pm
Admission $7
Performers FREE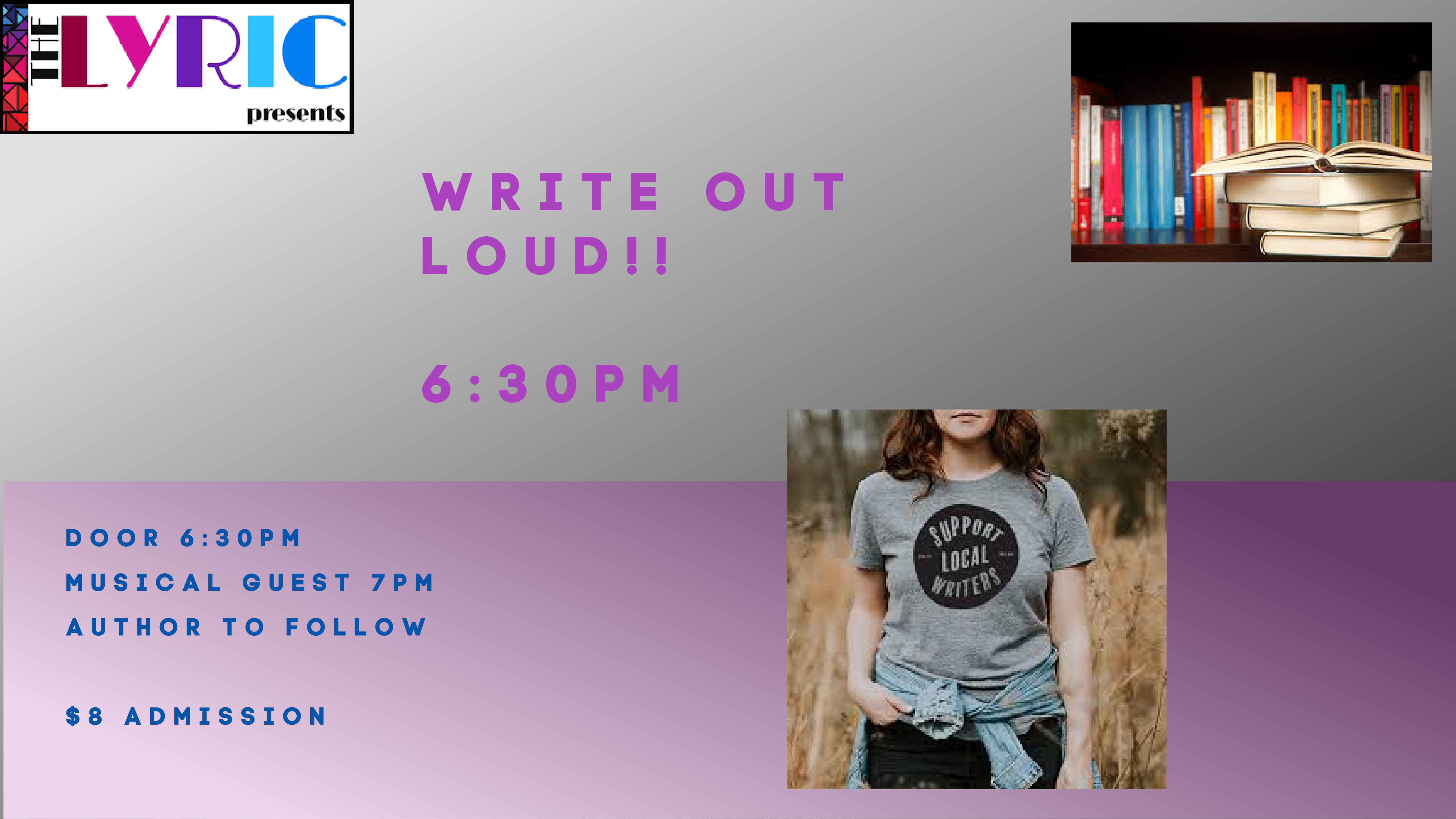 Write Out Loud Local Writers Night
Doors at 6:30pm
Writers start at 7pm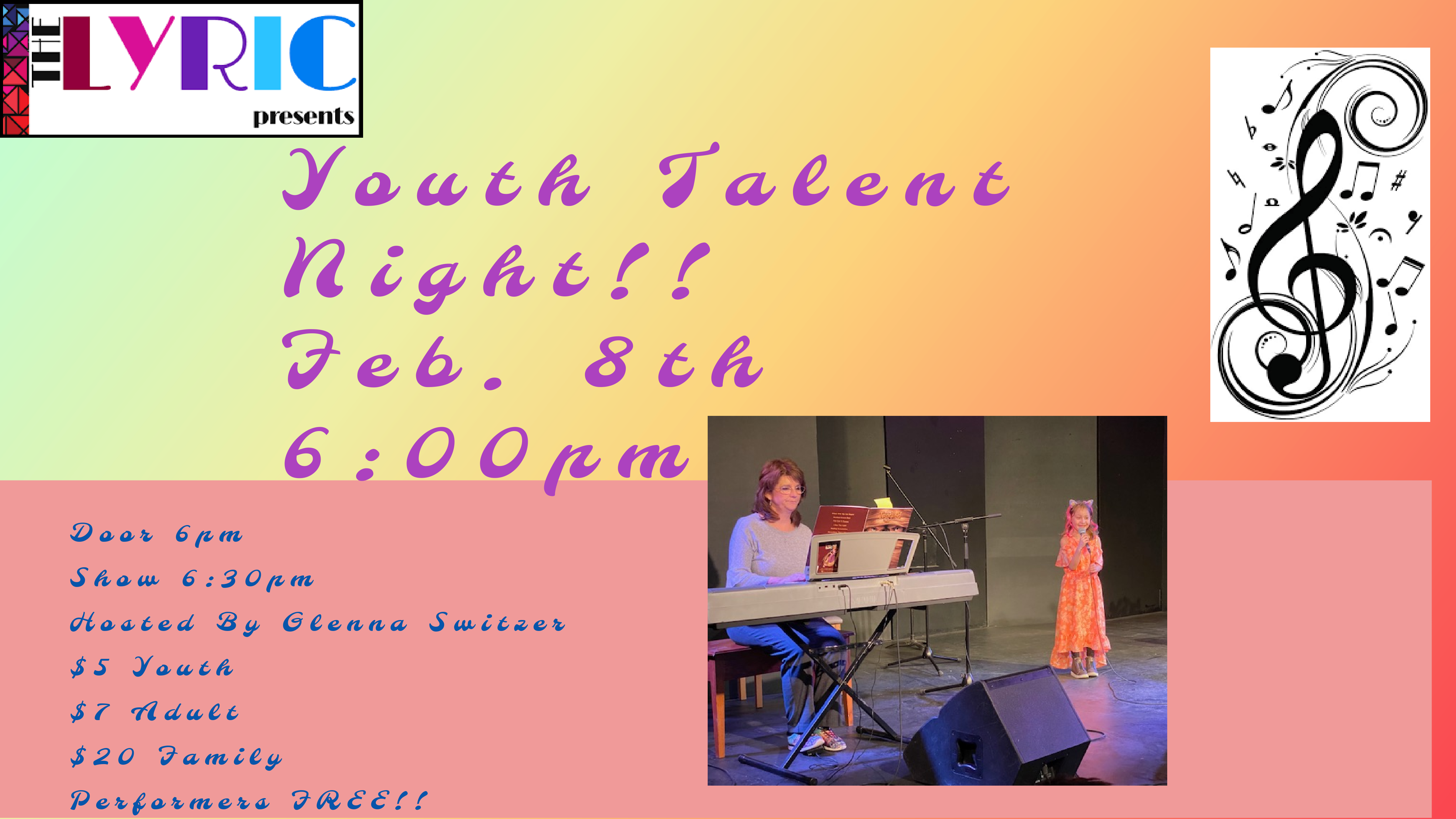 Youth Talent Night
Hosted by Glenna Switzer
Doors at 6pm
Show at 6:30pm
LAND ACKNOWLEDGEMENT
We stand on Treaty 4 Territory, the original lands of the Cree, Ojibwe(OJIB-WĒ), Saulteaux (SO-TO), Dakota, Nakota, Lakota, and on
the homeland of the Métis Nation. We respect and honour the Treaties that were made on all territories, we acknowledge the harms and mistakes of the past, and we are committed to move forward in partnership with Indigenous Nations in the spirit of reconciliation and collaboration.
We also continue to stand in solidarity with all people who are in opposition to oppression, lack of freedom of expression and the violent suppression of free speech and basic human rights. We stand with members of the black community, people of colour, indigenous people's, 2S LGBTQ communities, people with disabilities, and all who experience oppressive marginalization and systemic racism and hatred, including injustice of this nature that occurs in our own country.
The Lyric Theatre is very happy to announce that we want to host your BIG DAY!! Weddings are a celebration of love, joy and building a life together.  The Lyric Theatre has everything you need in order to have a flawless day; the seating, dance floor, stage, lighting, sound system, fully stocked bar and even some decoration options.  You can provide your own decorations and catering of your choice. Turn your wedding celebration into a feast for the senses that everyone will enjoy. The Lyric Theatre is an historic staple of our community located in the heart of downtown Swift Current.  If you are planning a wedding and/or wedding reception, please give us a call, 1-306-773-6292 or email, thelyrictheatre@gmail.ca, and get some additional information to help make your BIG DAY a truly SPECIAL DAY!!
TESTIMONIAL
The Guppy Wedding
The Guppy's would love to thank The Lyric for an amazing evening. We had our wedding there! It was beautiful and it was everything we wanted for our special day. Our guests had a blast and we danced the night away. If you're looking for a venue for your wedding The Lyric is the place!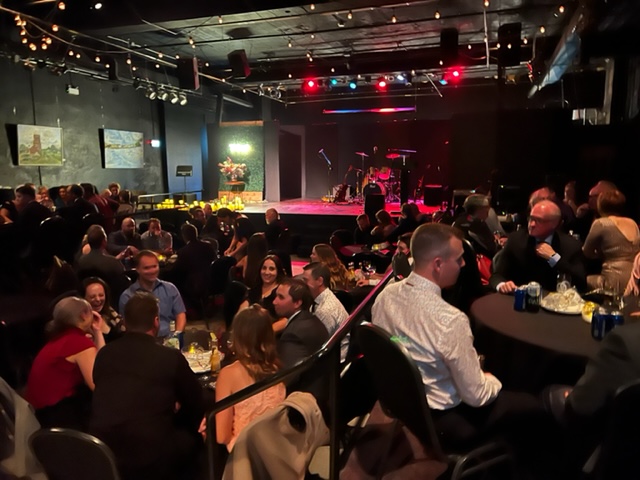 Sather/Guppy Wedding October 2022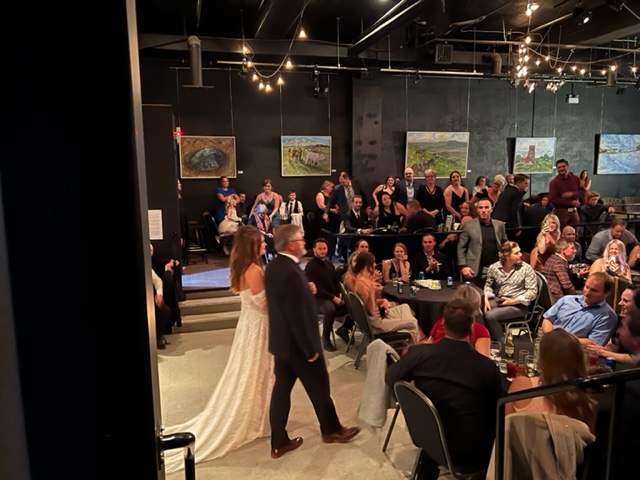 Sather/Guppy Wedding October 2022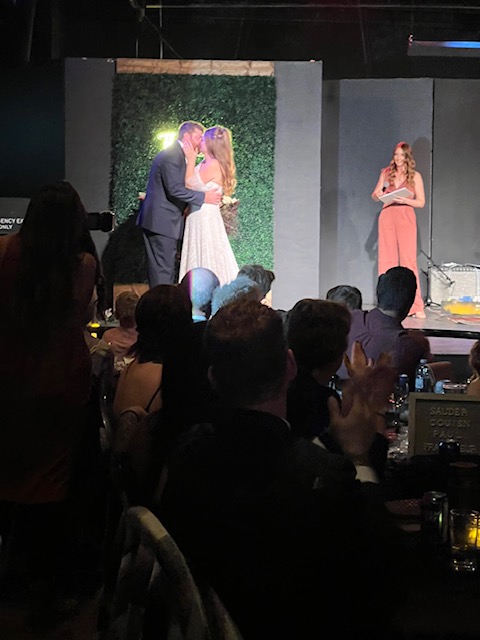 Sather/Guppy Wedding October 2022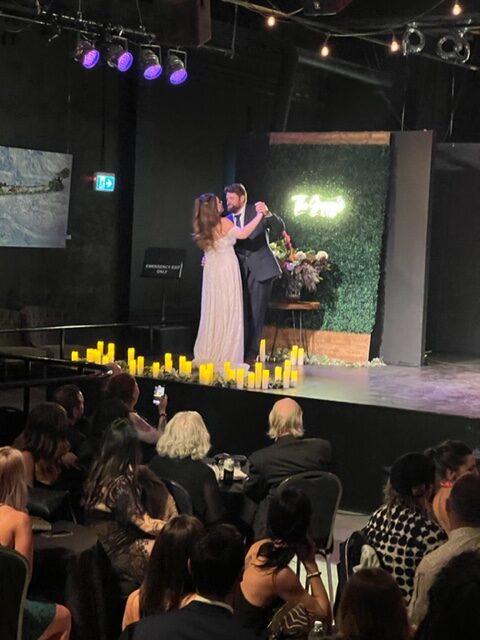 Sather/Guppy Wedding October 2022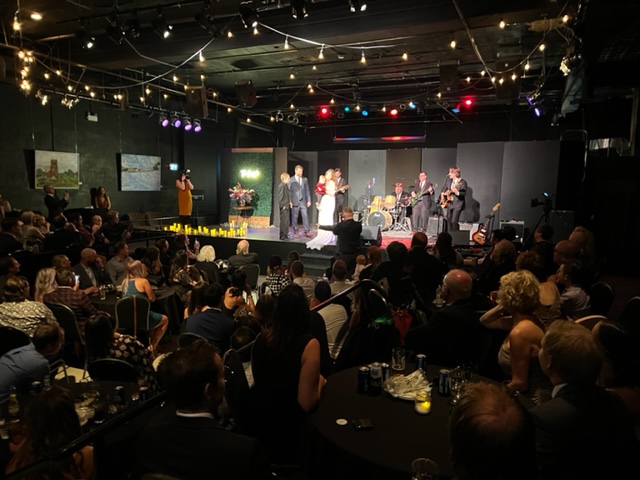 Sather/Guppy Wedding October 2022
donate today

If you would like to donate to our community arts performances, please feel free to write a check payable to Southwest Cultural Development Group Inc. or  to e-transfer please use thelyrictheatre@gmail.com
We thank you for your generous donation to our programs.