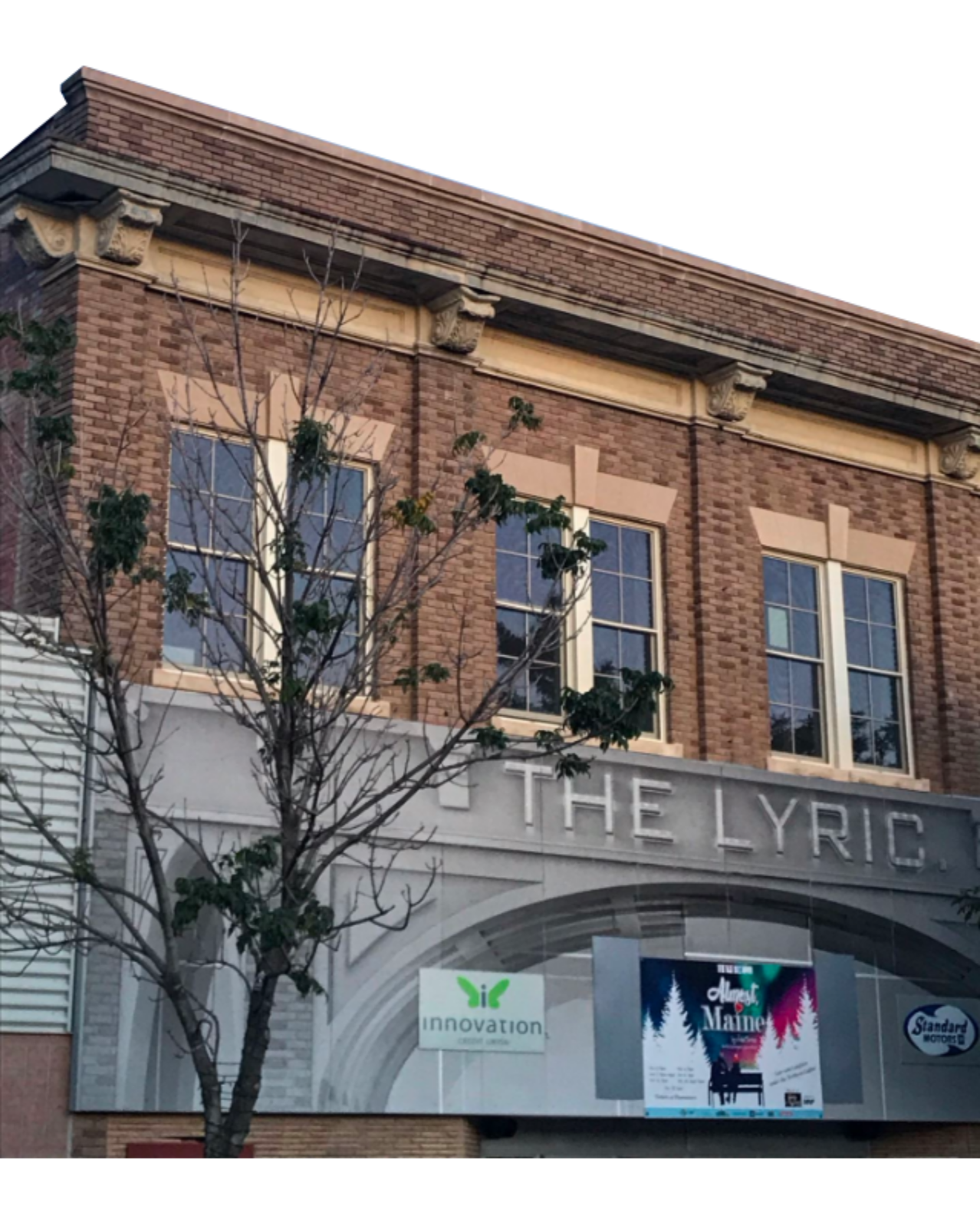 The Lyric Presents:  GSWSF Fundraiser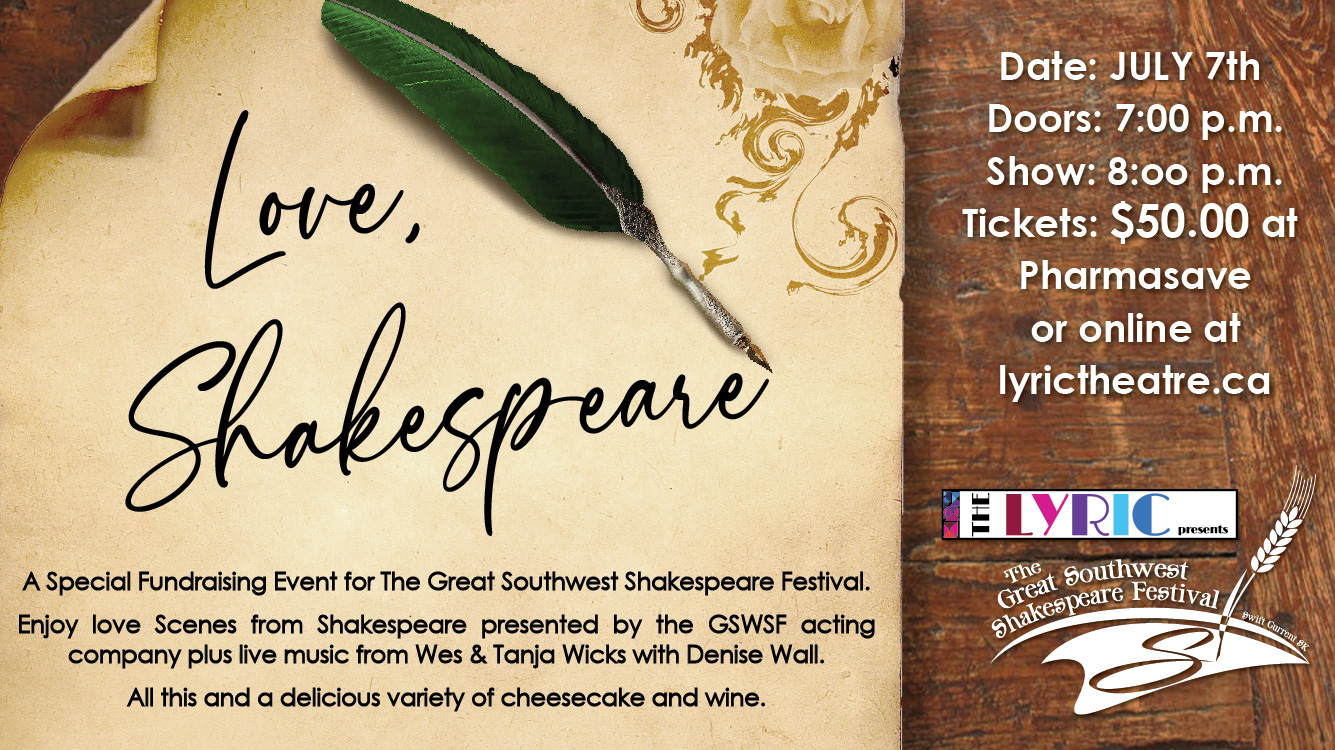 Love, Shakespeare                                                                                                                
Music then Love Scenes from Shakespeare
Doors at 7pm
Show at 8pm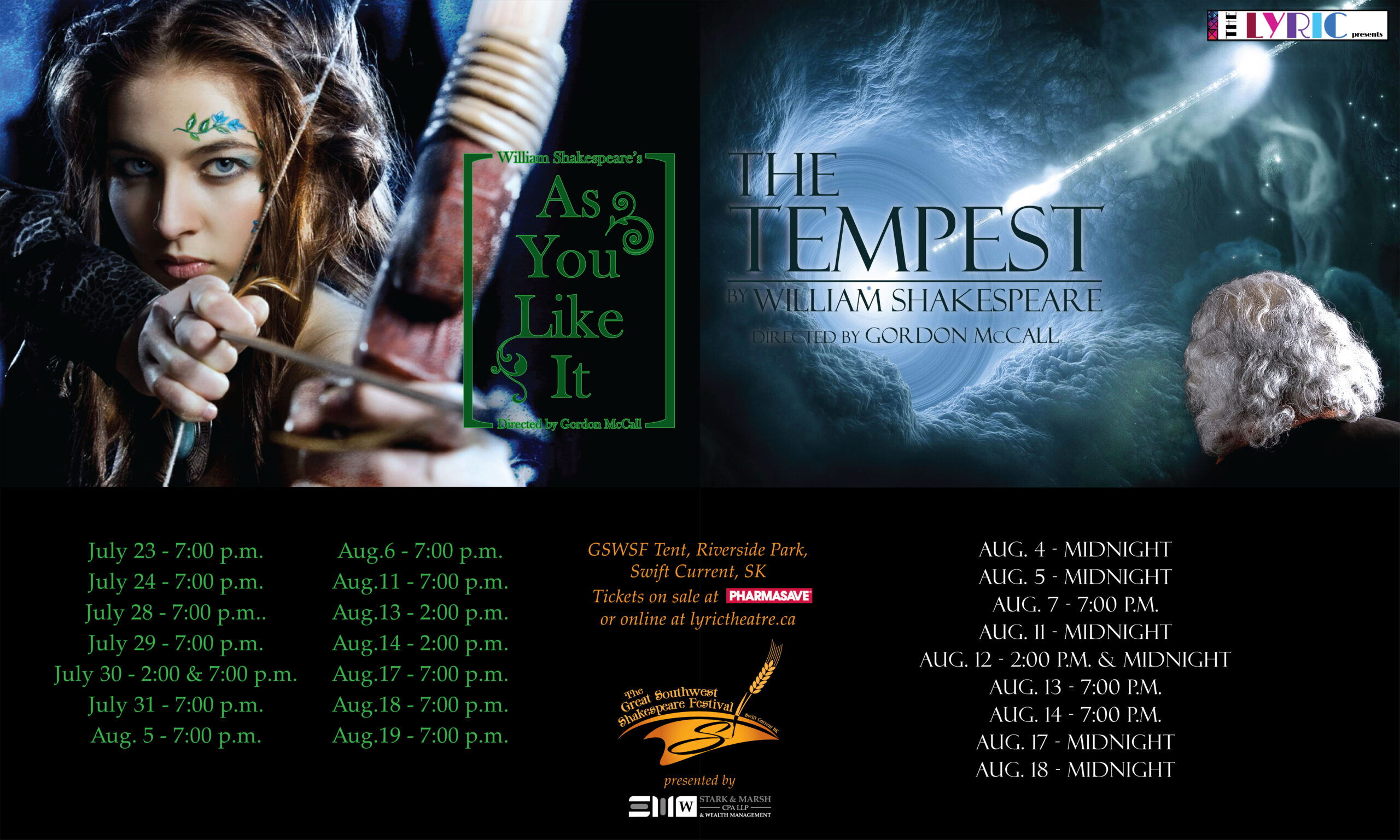 The Great Southwest Shakespeare Festival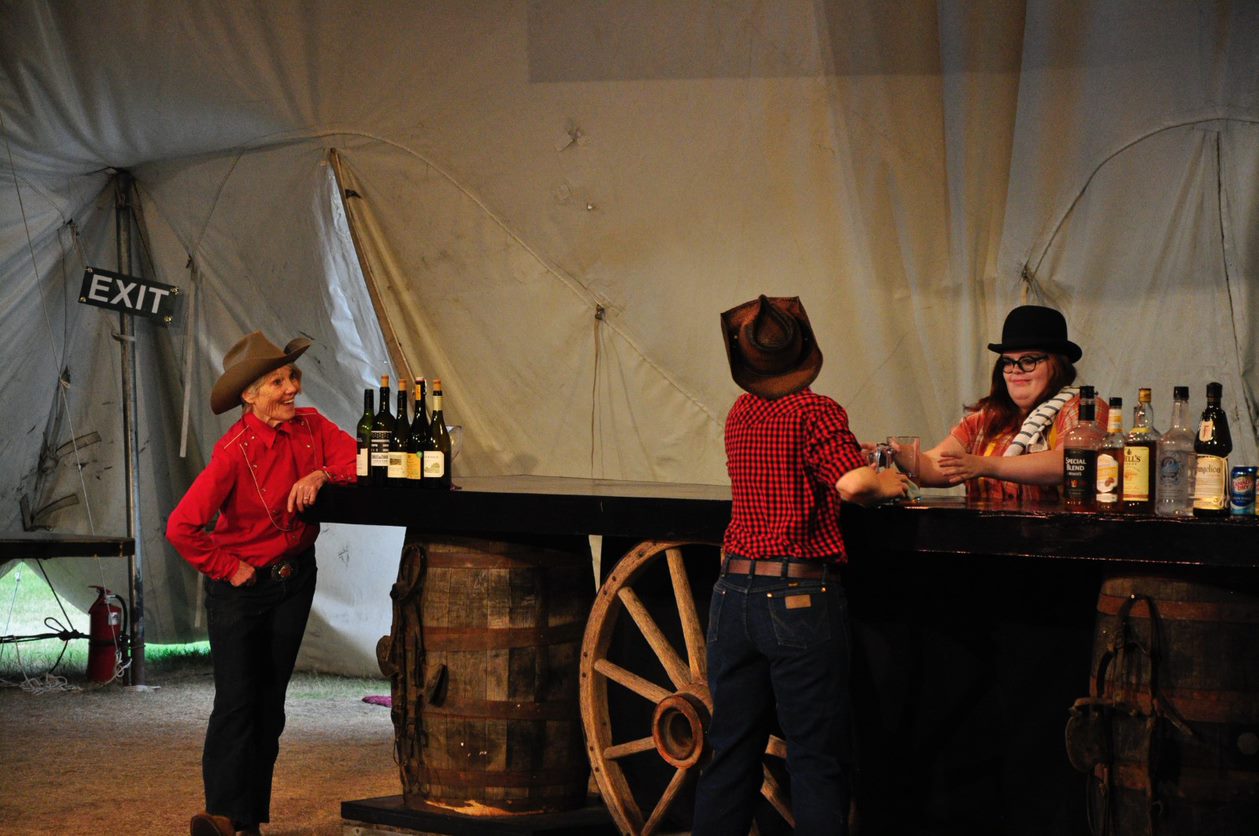 Twelfth Night GSWSF 2021 – Photo courtesy of Spencer McCall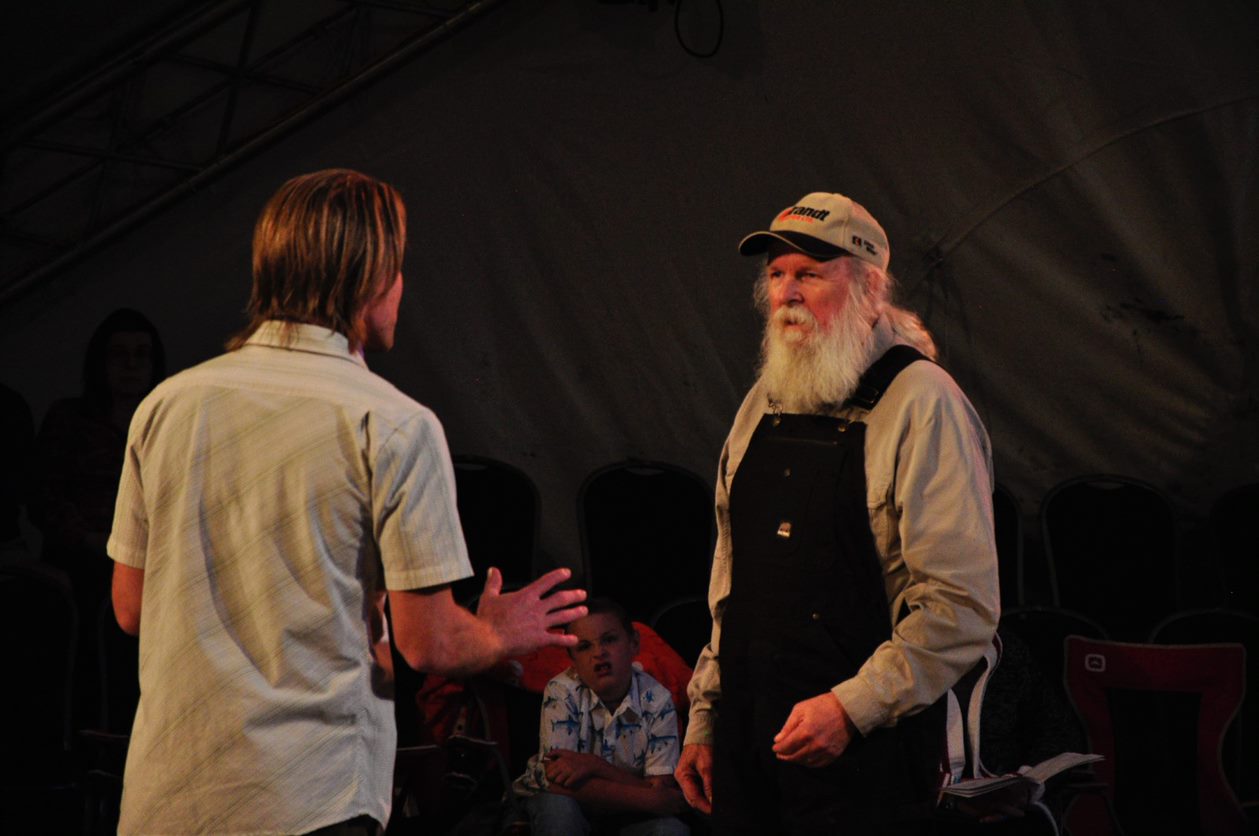 Twelfth Night GSWSF 2021 – Photo courtesy of Spencer McCall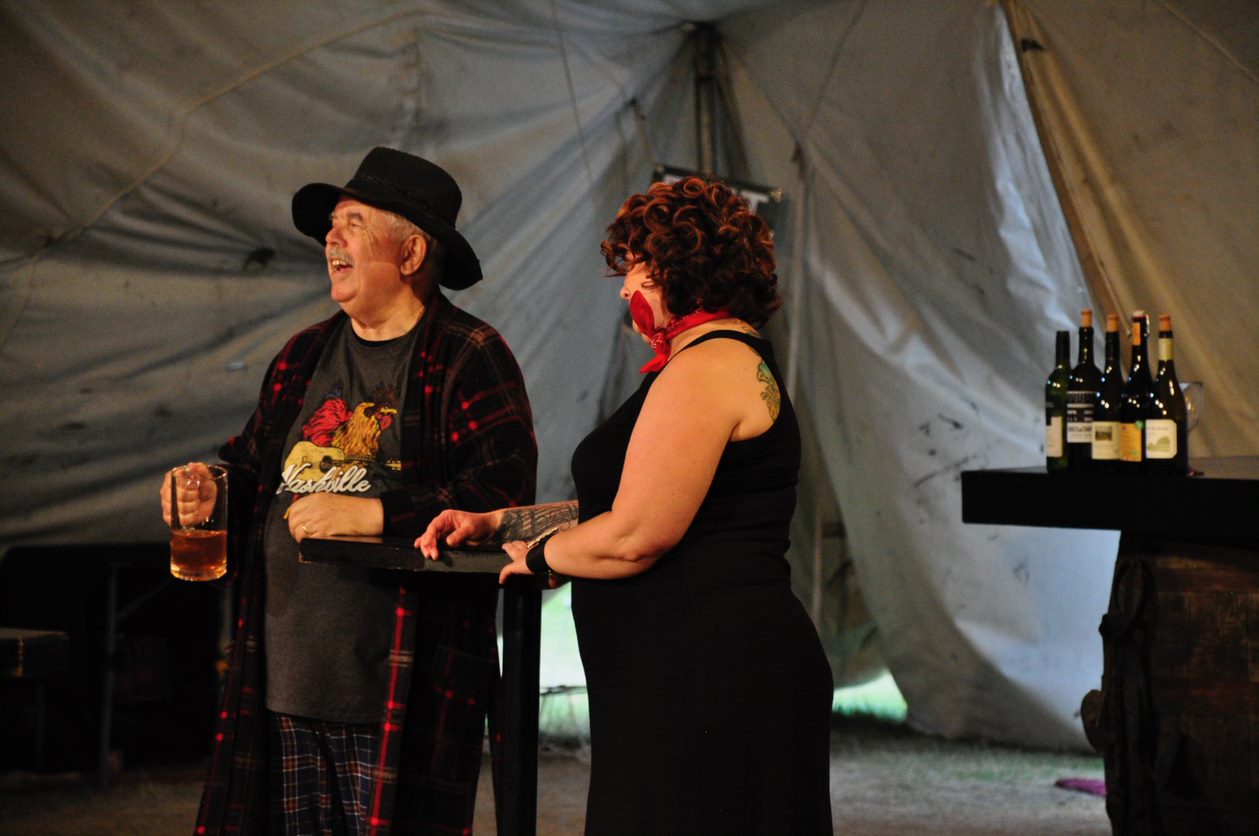 Twelfth Night GSWSF 2021 – Photo courtesy of Spencer McCall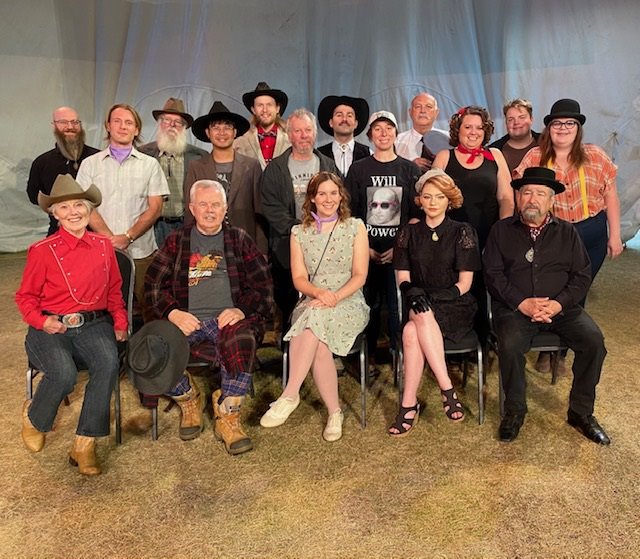 Twelfth Night Cast GSWSF 2021 – Photo courtesy of Spencer McCall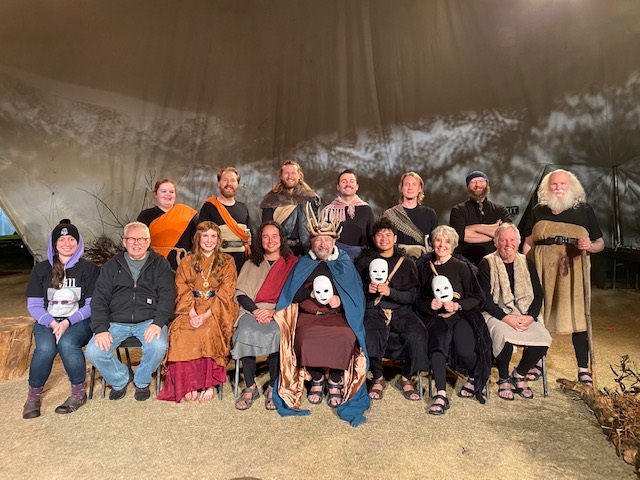 Macbeth cast & crew GSWSF 2021 – Photo courtesy of Sean McCall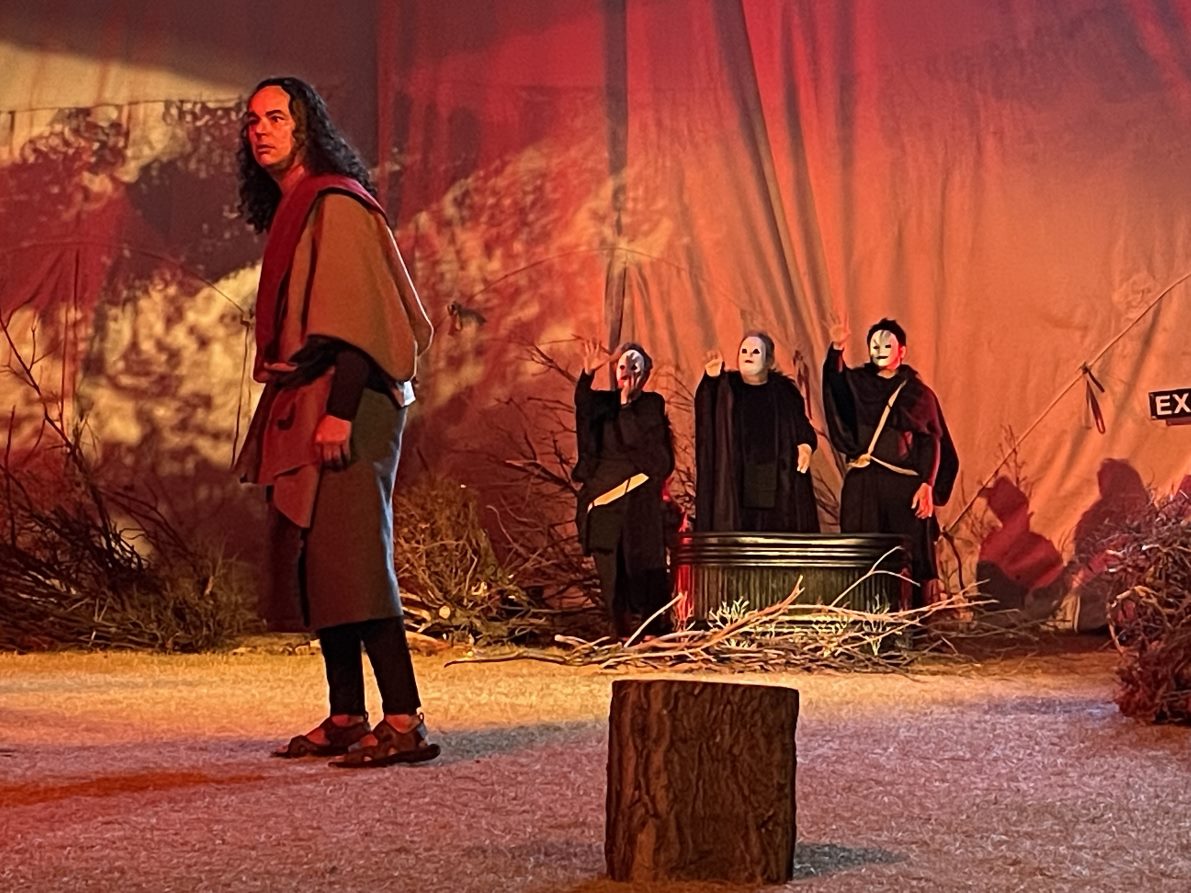 Lady M & witches behind him GSWSF 2021 – Photo courtesy of Sean McCall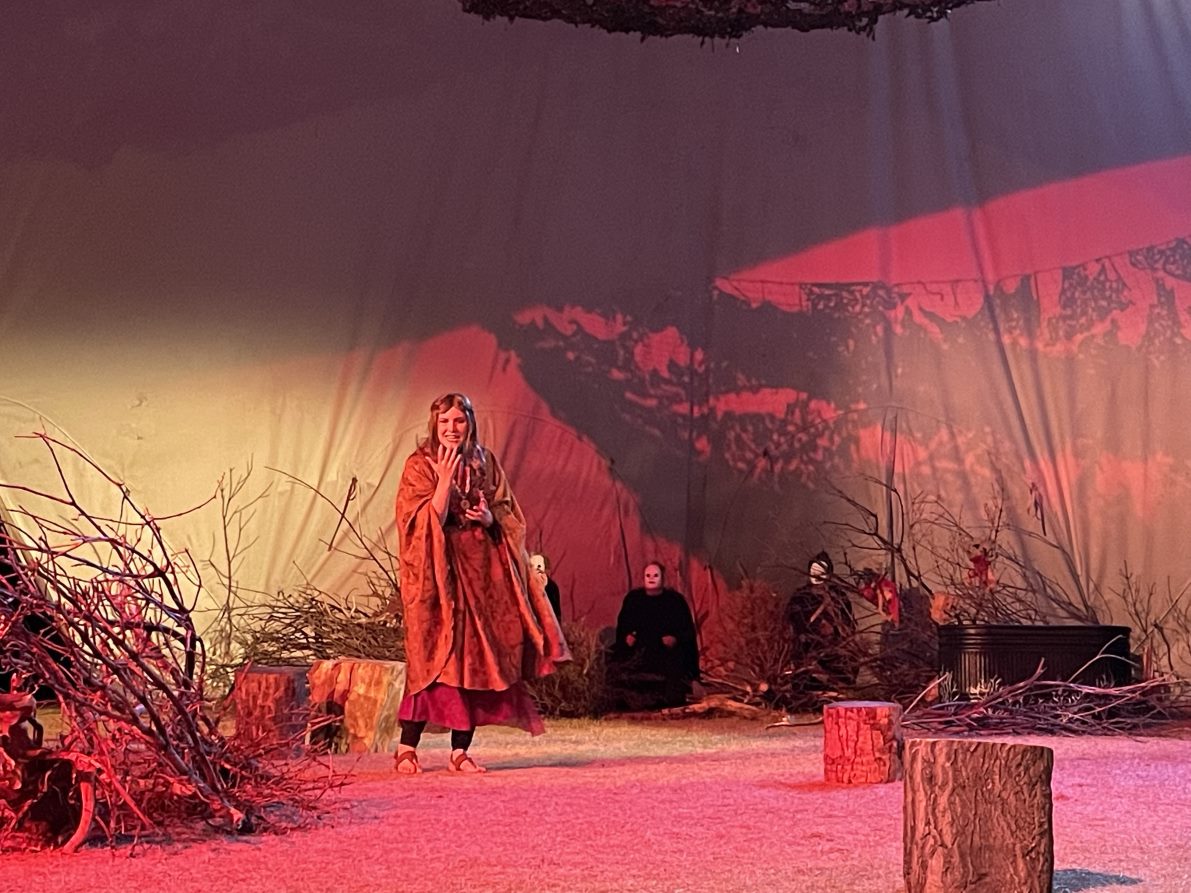 Lady M & the witches GSWSF 2021 – Photo courtesy of Sean McCall
Don't miss your opportunity for your children to have a ton of fun with our 2nd Annual Shakespeare Summer Day Camp For Youth. July 25 – 29, 2022 – children 8 to 10 years old. August 1 – 5, 2022 – children 10 – 12 years old.
Under Safe Places approved adult instruction led by Swift Current's own Tara Garcia, popular Golden West radio host and instructor of our Fairy Tale Factory children's series. Located at the Festival tent in Riverside Park, this Shakespeare immersion experience is free of charge to the children. Lunches and all theatrical supplies will be provided by The Great Southwest Shakespeare Festival. Moms and Dads are welcome to participate as volunteers as required. The camp takes place approximately 4 hours daily plus a 1/2 hour lunch break – lunch provided.
Children will experience the wonder and fun of the world of William Shakespeare and Elizabethan England. At the end of their week, the children will participate in a group Shakespeare entertainment for families and friends.
If you would like your children to participate, please contact, Artistic Director, Gordon McCall at thelyrictheatre@gmail.com or phone 306-773-6292
2nd Annual shakespeare summer day camp for youth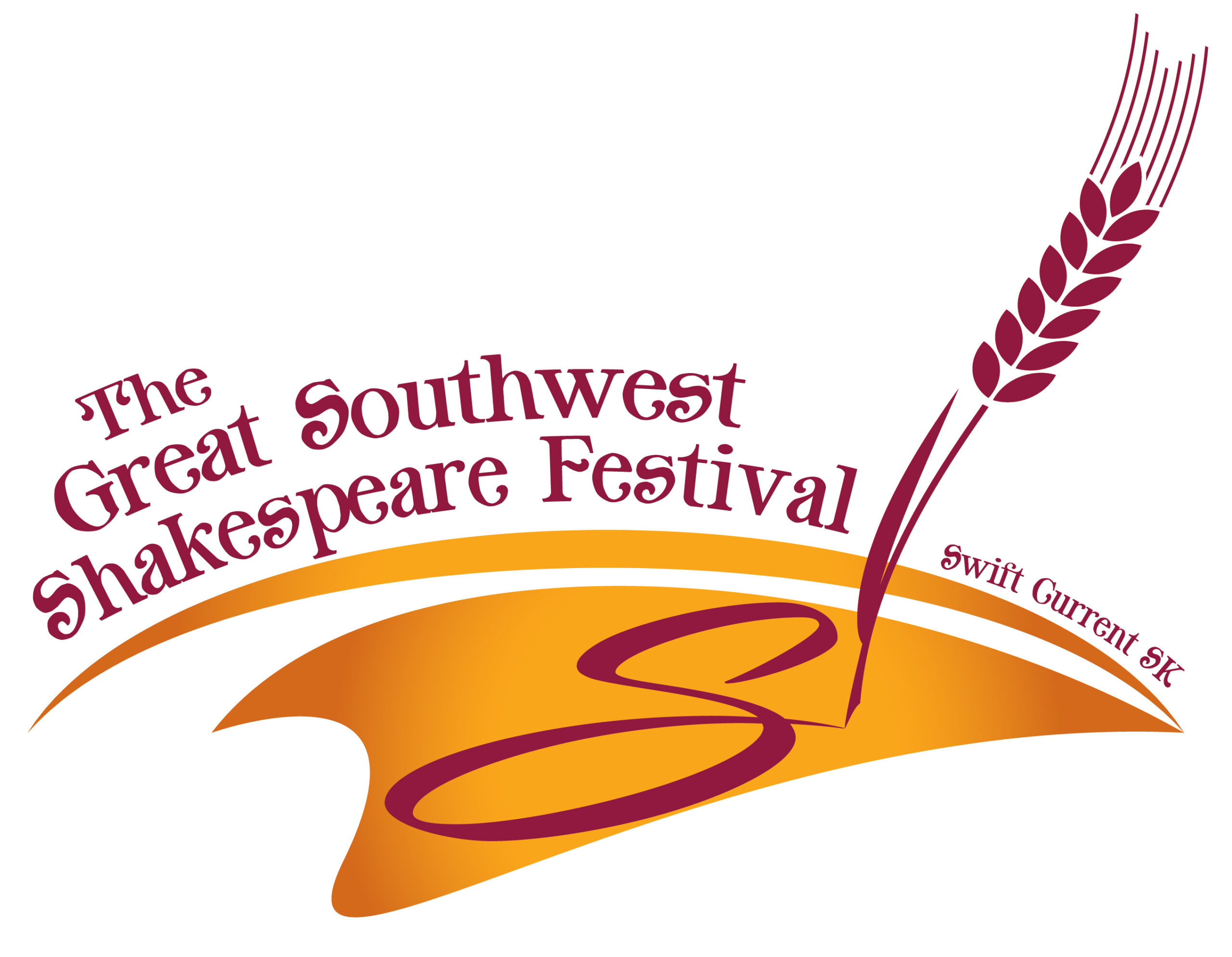 Continue scrolling for photos from the 2021 Shakespeare Summer Day Camp For Youth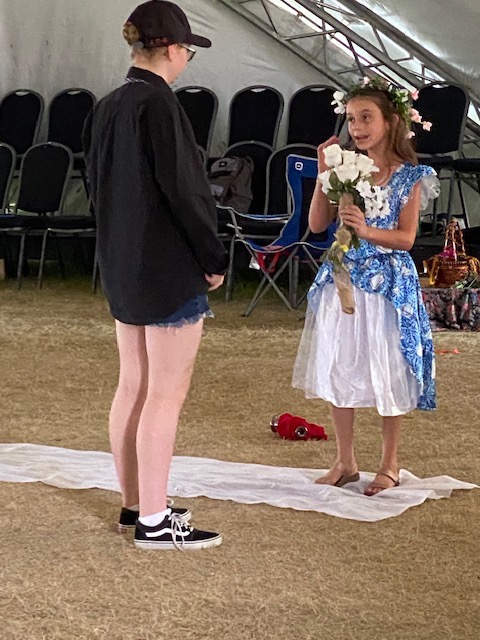 Continue scrolling for more photos from the 2021 Shakespeare Summer Day Camp For Youth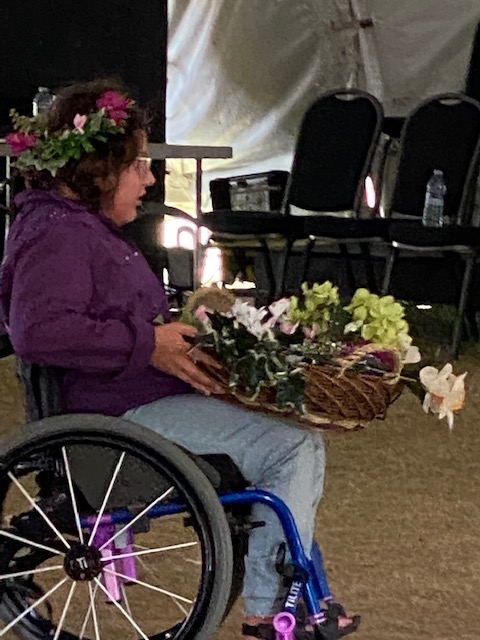 Continue scrolling for more photos from the 2021 Shakespeare Summer Day Camp For Youth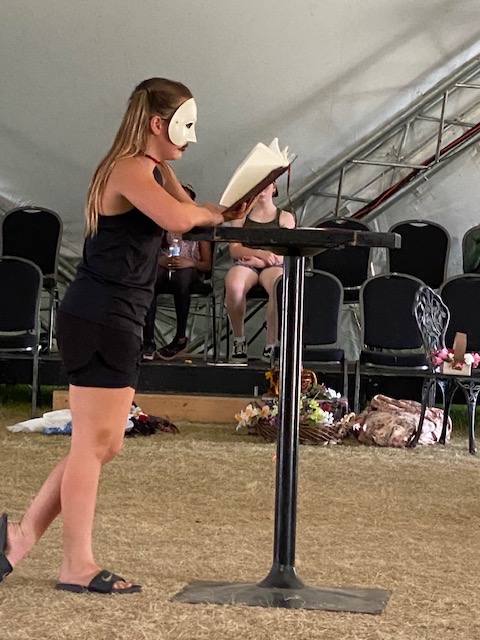 Continue scrolling for more photos from the 2021 Shakespeare Summer Day Camp For Youth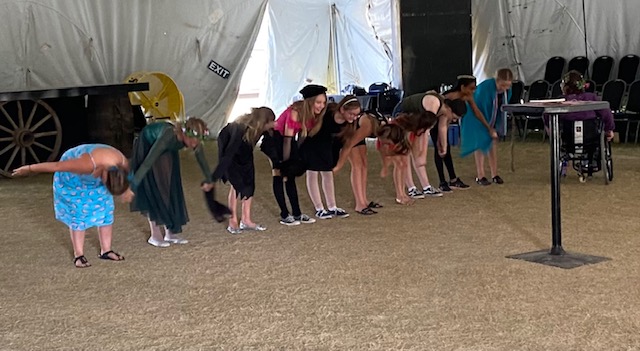 Continue scrolling for more photos from the 2021 Shakespeare Summer Day Camp For Youth
Donation to the children of Ukraine COMPLETE!
Thank you to each and everyone who donated to our Children Helping Children fundraising campaign to assist the children of Ukraine. We held this fundraising campaign during our children's theatre production of Munschapalooza. Audience members donated a total of $250. We at The Lyric matched that amount and donated a total of $500 to UNICEF Canada on behalf of the Children of Ukraine. We originally felt the Red Cross was the route to follow but upon further research feel that UNICEF has a more direct conduit to the children and their families. Therefore we donated the funds to UNICEF on behalf of the children. Thank you so much for your donations and support.
The Staff and Board of Directors, The Lyric Theatre
Children helping children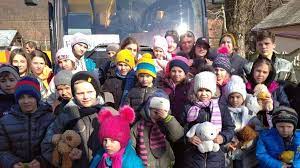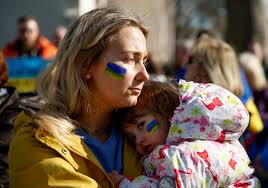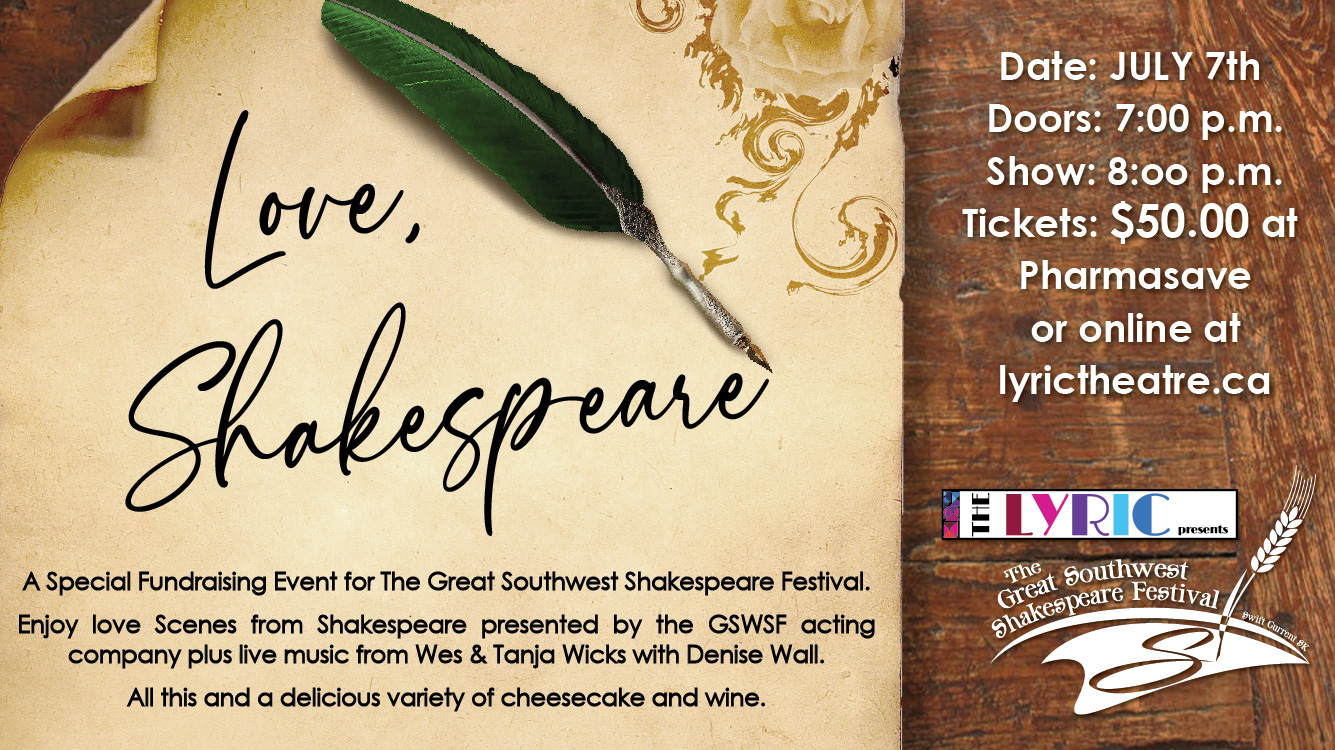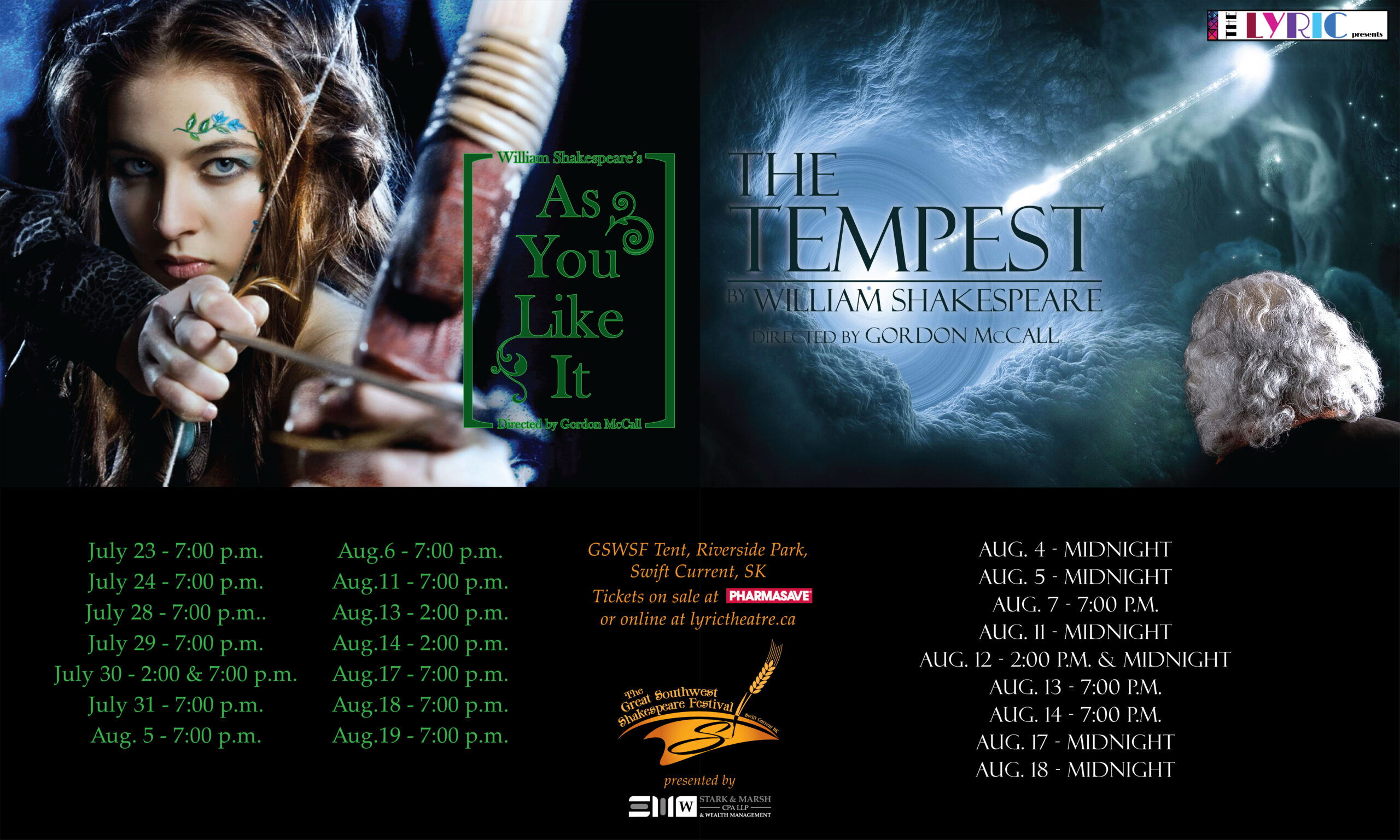 LAND ACKNOWLEDGEMENT
We stand on Treaty 4 Territory, the original lands of the Cree, Ojibwe(OJIB-WĒ), Saulteaux (SO-TO), Dakota, Nakota, Lakota, and on
the homeland of the Métis Nation. We respect and honour the Treaties that were made on all territories, we acknowledge the harms and mistakes of the past, and we are committed to move forward in partnership with Indigenous Nations in the spirit of reconciliation and collaboration.
We also continue to stand in solidarity with all people who are in opposition to oppression, lack of freedom of expression and the violent suppression of free speech and basic human rights. We stand with members of the black community, people of colour, indigenous people's, 2S LGBTQ communities, people with disabilities, and all who experience oppressive marginalization and systemic racism and hatred, including injustice of this nature that occurs in our own country.
Wedding rentals

The Lyric Theatre is very happy to announce that we want to host your BIG DAY!! Weddings are a celebration of love, joy and building a life together.  The Lyric Theatre has everything you need in order to have a flawless day; the seating, dance floor, stage, lighting, sound system, fully stocked bar and even some decoration options.  You can provide your own decorations and catering of your choice. Turn your wedding celebration into a feast for the senses that everyone will enjoy. The Lyric Theatre is an historic staple of our community located in the heart of downtown Swift Current.  If you are planning a wedding and/or wedding reception, please give us a call, 1-306-773-6292 or email, thelyrictheatre@gmail.ca, and get some additional information to help make your BIG DAY a truly SPECIAL DAY!!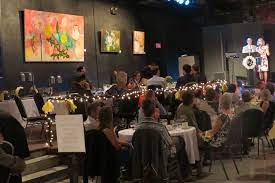 donate today

If you would like to donate to our community arts performances, please feel free to write a check payable to Southwest Cultural Development Group Inc. or  to e-transfer please use office@lyrictheatre.ca
We thank you for your generous donation to our programs.