The Lyric Theatre is a vibrant, sustainable, community-animated theatre; Swift Current's producing and presenting home and venue(s) for the performing arts.
In addition to preserving and enriching the health and structure of this historic building, our mission is to seek new ways to repurpose The Lyric and increase community inclusion in every aspect.
The whole is to be undertaken with a human approach to self-awareness, community pride, community animation, and the kind of insight into the human condition that only the performing arts can provide. As a core purpose of our mandate, The Lyric Theatre provides access and opportunity to culturally diverse artists and audiences.
The whole is to be realized in a fiscally responsible manner.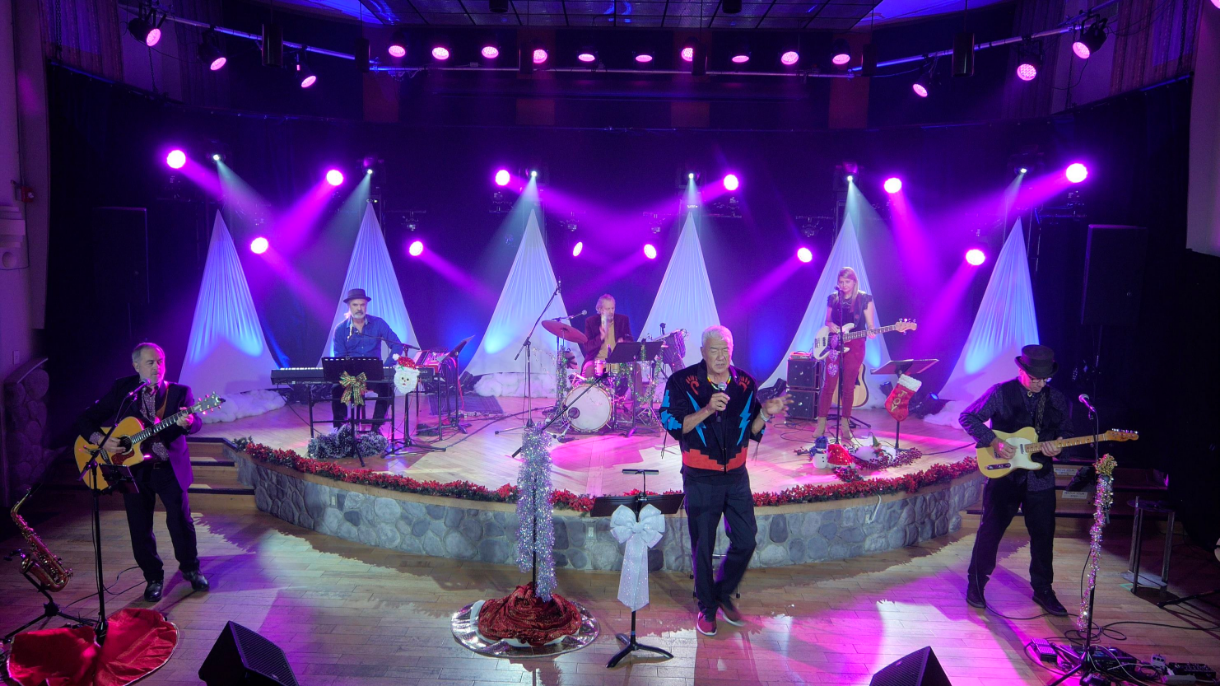 The Huron Carole with Tom Jackson. Photo Credit to Gordon McCall.
We stand on Treaty 4 Territory, the original lands of the Cree, Ojibwe (OJIB-WĒ), Saulteaux (SO-TO), Dakota, Nakota, Lakota, and the homeland of the Métis Nation. We respect and honour the Treaties that were made on all territories, we acknowledge the harms and mistakes of the past, and we are committed to move forward in partnership with Indigenous Nations in the spirit of reconciliation and collaboration.
We also stand in solidarity with all people who are in opposition to oppression, lack of freedom of expression, and the violent suppression of free speech and basic human rights. We stand with members of the black community, people of colour, indigenous peoples, 2SLGBTQ+ communities, people with disabilities, and all who experience oppressive marginalization and systemic racism and hatred, including injustice of this nature that occurs in our own country.
Artistic/Executive Director
The Lyric Theatre has long been home to music, theatre, movies, dances, weddings, meetings, comedy, and everything in between. It's the perfect place to host your event. The black box style and complete theatre lighting with a high-tech sound system makes The Lyric an amazing venue.
For more details and to ask about availability, please contact The Lyric Theatre office at (306) 773-6292, by email at office@lyrictheatre.ca, or complete and submit the form below.