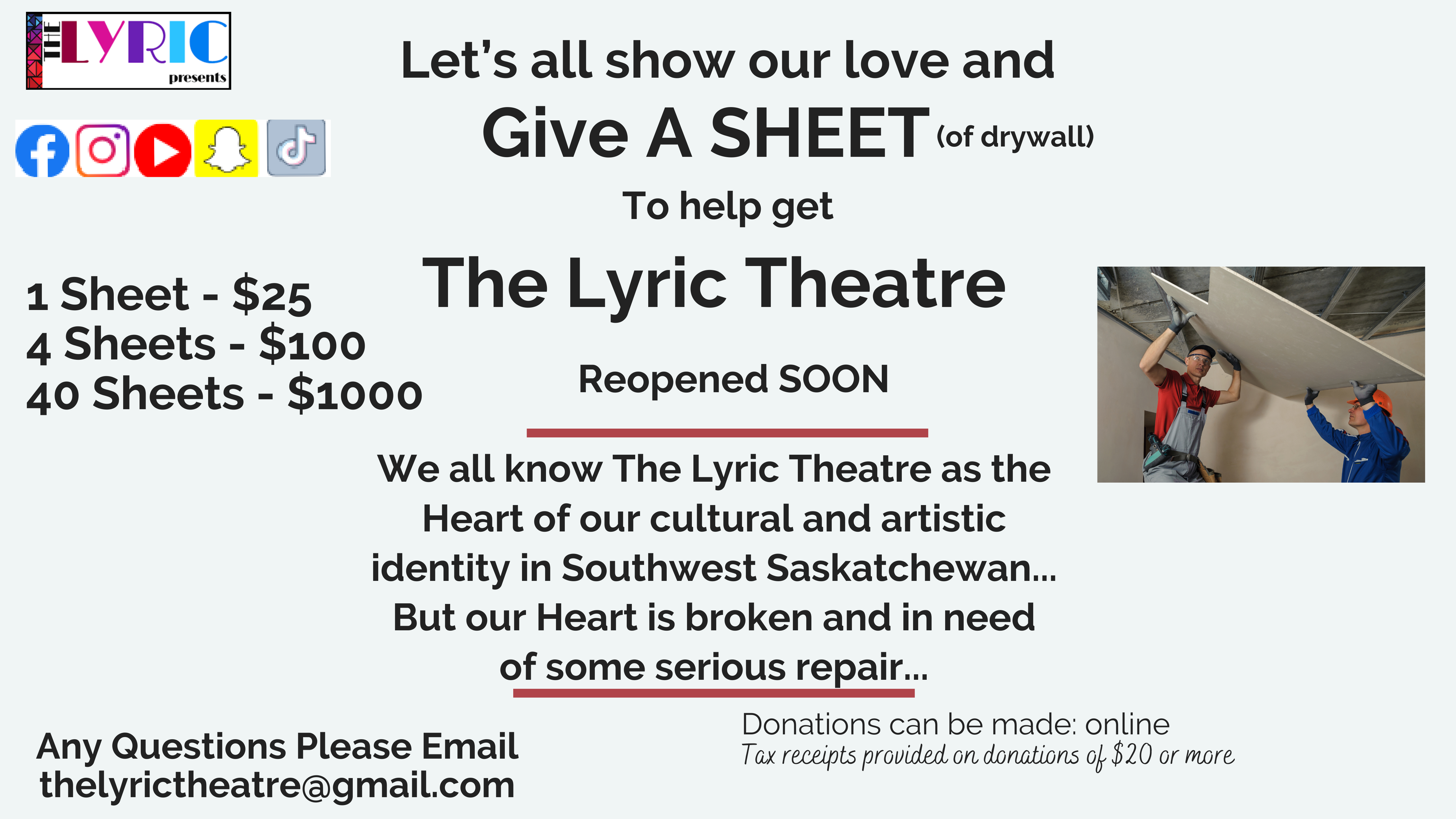 THE LYRIC THEATRE FUNDRAISER
Help us re open and get back to offering all that The Lyric Theatre does to our community,
Started
Cash, Cheque and Etransfer
We are doing some fundraising for the purchase of some new glassware. These Martini, Champagne and Tall Wine Glasses are available for $1 each. Simply e-mail us with your contact information – Attention: Front of House Manager at thelyrictheatre@gmail.com. Looking forward to sharing this exciting fundraising journey with you.