Great Southwest Shakespeare Festival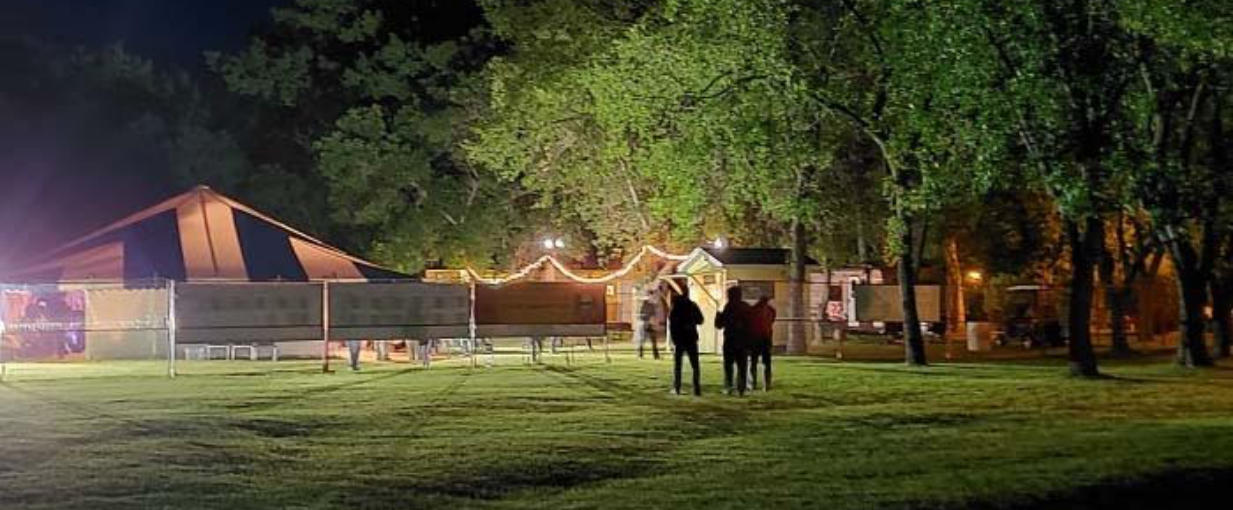 In the summer of 2019, Artistic/Executive Director Gordon McCall launched the premiere presentation of The Lyric Theatre's Great Southwest Shakespeare Festival with a joyful production of A Midsummer Night's Dream. It took place inside the city's blue and white event presentation tent on the banks of Swift Current Creek in Riverside Park, known affectionately to residents as Southside Park. 
The production was a hit, as families brought their own lawn chairs to experience the words of William Shakespeare float upon the breeze of those beautiful summer nights and into the hearts of audiences young and old. 
That summer, Gordon was also Creative Producer for the Opening and Closing Ceremonies of the Western Canada Summer Games in Swift Current, along with Associate Producer, Stefan Rumple, and the memorable music of Order of Canada companion, singer, song writer, actor, and producer, Tom Jackson. 
In the summer of 2021, after a year's hiatus due to COVID-19, The Lyric Theatre is producing its second presentation of The Great Southwest Shakespeare Festival, again at Riverside Park but this time in their new Festival tent, provided by the City of Swift Current. 
The Festival will feature two plays – Shakespeare's ever-popular romantic comedy, Twelfth Night, and the spooky tragedy, Macbeth.
Twelfth Night will present at 7 p.m. from July 23rd to August 21st.
Macbeth will present for six performances only at MIDNIGHT on August 12th, 13th, 14th, 19th, 20th, and 21st.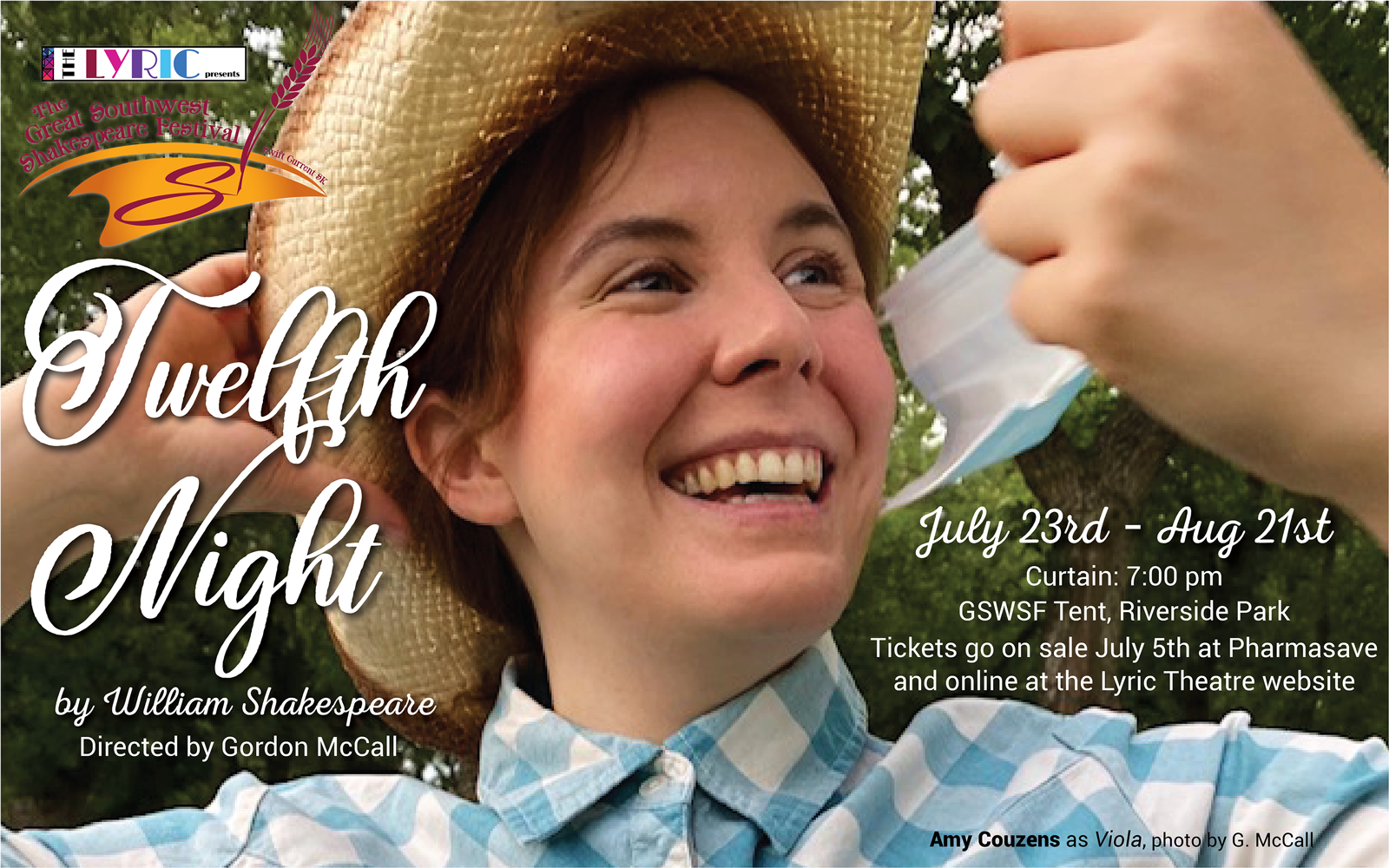 One of Shakespeare's most popular romantic comedies, this crowd-pleaser is sure to delight audiences young and old. Come and experience The Lyric's contemporary interpretation of this great play. Shipwrecked in a storm of COVID-19, central character Viola is tossed upon the shores of a post-COVID world in a land called Illyria. All is hilarious hijinks, romantic love, and mistaken identity with some country music tossed in for good measure. Don't miss this most famous of Shakespeare's comedies.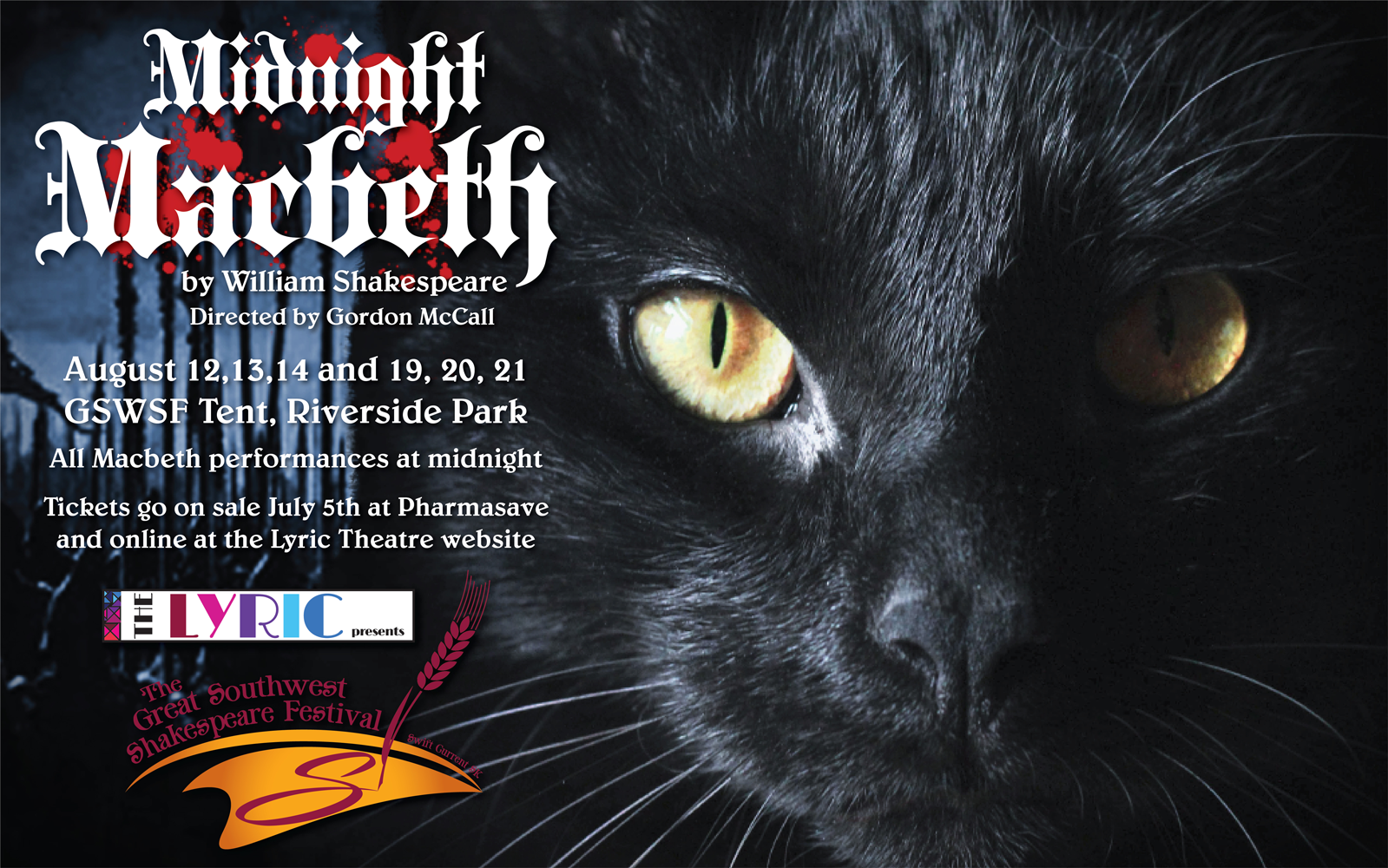 Shakespeare's renowned tale of witches, blinding ambition, murder and mayhem, complete with ghosts and magic spells! Set in ancient Scotland, this play will be performed on a barren landscape at midnight in the big tent at Riverside Park. If you love thrills and chills, this is the one for you. Not for the faint of heart. Violence and scary things. Parental guidance recommended.
Children's Shakespeare Youth Day Camp
This summer during the Great Southwest Shakespeare Festival, The Lyric will be presenting a Shakespeare Summer Day Camp for Youth! It's free to all youth from ages 10 to 12 on a first-come, first-serve basis.
Supervised and taught by popular teachers Nancy Bridal and Shaun Spence, this day camp promises to be a great experience, giving young people a chance to experience the wonder of Shakespeare's world.
They'll participate in acting games and exercises, as they explore the world of Elizabethan England and Shakespeare's plays. From costumes and props, to food and flowers, making garlands and other fun Shakespeare-inspired creations, as they devise their very own mini-Shakespeare play to present on the last day of camp.
FREE OF CHARGE to all participants, the camp will take place at the Great Southwest Shakespeare Festival tent at Swift Current's Riverside Park from 10 a.m. to 2:45 p.m. each day with a 45-minute lunch break included.
Each camp can accommodate a total of fifteen students.
Application deadline is July 23, 2021. Written parental permission and proof of age of youth participant required.
To apply, please e-mail your interest and availability to Nancy Bridal at thelyrictheatre@gmail.com